Build feature-rich Investment software with us
100+
financial software specialists
Fuel your project with the help of our Investment Software experts who deliver high-quality financial products
70+
financial software solutions
During 16 years of operation, we have successfully delivered various custom software solutions for companies from the financial services industry
Andersen's financial solutions are built with integrations of modern APIs to meet market expectations
100+
financial software specialists
Fuel your project with the help of our Investment Software experts who deliver high-quality financial products
70+
financial software solutions
During 16 years of operation, we have successfully delivered various custom software solutions for companies from the financial services industry
Andersen's financial solutions are built with integrations of modern APIs to meet market expectations
What we do
Hire our Financial Software developers to build best-in-class wealth and asset management tools and robo-advisory solutions.
Financial Software experts will help you with your trading platform development by using top tools to sell and buy stock and exchange assets via trading APIs.
Build a custom finance platform for agile planning, forecasting, real-time reporting, and better decision-making to meet the needs of your company.
Transform your compliance operations to confidently navigate through financial services and trading regulations.
Develop totally secure iOS and Android apps for traders, investors, and financial professionals to match market trends.
Provide your clients with access to real-time info about trades, quotes, aggregates, reference data, and news so that they can stay on top.
We are ready to assess your challenge and help you with it. Schedule a call to start.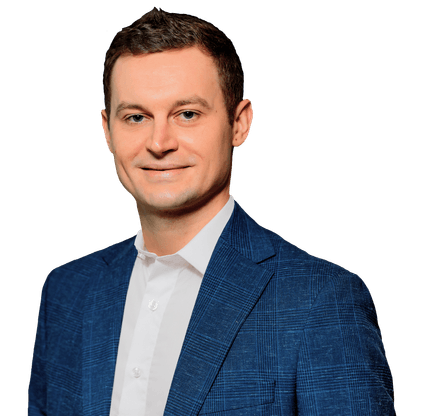 We are proud of the great projects Andersen has taken part in. Here is what our customers say about our expertise in Financial Services.
Case studies
Andersen's financial software developers can help you with any kind of Investment Solutions - from building asset management software to implementing AI and ML to your trading platform. Discover our case studies to find out more about our expertise.
Financial software solutions and services
Custom Banking Software Development
Make your banking business truly modern and digitized to win more customers, boost profits, and stand out against competitors with Andersen.
We are ready to share our experience:
170+ projects
260+ specialists
16 years in the industry
See more
Get a free FinTech consultation
What happens next?
An expert contacts you after having analyzed your requirements;
If needed, we sign an NDA to ensure the highest privacy level;
We submit a comprehensive project proposal with estimates, timelines, CVs, etc.
Customers who trust us
Get a free FinTech consultation