Optimize your processes with a reliable RPA service provider
When it comes to financial service providers, RPA can reduce their operational costs by three quarters
With RPA, companies can automate a significant share of their activities and spend up to 98% less time on operations
60%
adoption rate in Finance
By optimizing their day-to-day routines and business processes via AI-driven RPA tools, companies become more cost-effective and competitive
When it comes to financial service providers, RPA can reduce their operational costs by three quarters
With RPA, companies can automate a significant share of their activities and spend up to 98% less time on operations
60%
adoption rate in Finance
By optimizing their day-to-day routines and business processes via AI-driven RPA tools, companies become more cost-effective and competitive
Benefits of RPA
With a reliable RPA service provider, your robots will be free from the human error factor and 10 to 20 times quicker than employees.
Higher customer satisfaction rates
Owing to RPA, your business will be in the right position to complete routine tasks more quickly and with fewer mistakes, keeping your end-clients satisfied and content.
Lower risks and better compliance
RPA tech companies are known for their ability to make it possible for you to build verified projections, take all factors into consideration, and make better decisions.
Employee efficiency and engagement
When your team members are relieved from daily routines and know that all the major issues will be taken care of by your IT system, they stay more focused.
Andersen's potential with UiPath
SaaS robots working on demand
Andersen will help you to use UiPath cloud-based robots for your purposes, with absolutely no infrastructure costs.
AI-driven document forms
Benefit from no-code document processing capabilities and obtain an easy way to automate document handling with no need for engineering or Data Science.
Seamless integration
Apply any combinations of UI, API, and AI in automations effortlessly. You can use a wide library of pre-arranged integrations to build more quickly and simply than ever.
State-of-the art automation capabilities
As a partner of UiPath, Andersen's robotics experts and automation engineers will reveal almost unlimited opportunities, including:
Task and Process Mining
With Andersen as your RPA tech company of choice, you will quickly identify areas to be improved, e.g. repetitive tasks, bottlenecks, process variations, unexplained anomalies, etc.
Smart Document Recognition
Being a trusted RPA service provider, Andersen will help you with AI and ML-powered tools to effectively scan and recognize your documents to find facts and identify patterns you need.
Swift Digital Transformation
Robots are able to emulate how people behave within your platforms and comprehend associated screens. This will boost your business processes.
Automated Testing
Entrust your QA tasks to robots built by Andersen on the basis of the best industry practices and the latest AI and ML trends in the software testing domain to speed up your business and tech processes.
Risk Mitigation Tools
Let Andersen provide you with robots capable of scanning and accessing publicly available databases, directories, rankings, blacklists and watch lists, as well as other sources, to collect and structure critical data.
Robotized Research
If you deal with investments, investigations, or other data-intensive tasks, Andersen can provide your staff with personal digital assistants to obtain data from secondary and in-house sources and perform targeted searches.
We are ready to assess your challenge and help you with it. Schedule a call to start.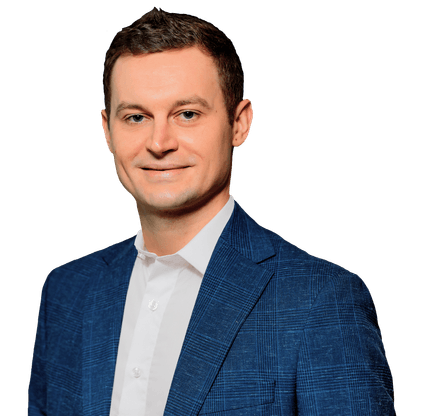 Andersen's RPA project scope
Initial pilot projects
If your company is going to experiment with next-gen robots, Andersen is the right choice to help you with your initiative on a limited scale so that you can test its potential.
Scaling up with RPA
Andersen is a perfect match for those who want to scale up their business on an RPA basis, be it task and process mining, document handling, chatbots, QA robots, etc.
Full automation
Andersen's RPA experts are always ready to join and carry out even the most ambitious and daring enterprise-grade projects aimed at automating and revolutionizing every facet of your business.
IT Solutions for Financial Industry
Custom Banking Software Development
Make your banking business truly modern and digitized to win more customers, boost profits, and stand out against competitors with Andersen.
We are ready to share our experience:
170+ projects
260+ specialists
16 years in the industry
See more
Book a free RPA consultation
What happens next?
An expert contacts you after having analyzed your requirements;
If needed, we sign an NDA to ensure the highest privacy level;
We submit a comprehensive project proposal with estimates, timelines, CVs, etc.
Customers who trust us
Book a free RPA consultation