Tailored software development for the Banking sector
Our projects include banking integration solutions, mobile banking apps, fintech banking software, banking CRM software, and many others
You can select Java banking developers or banking mobile app developers or entrust the entire project implementation to us
Andersen has always been one of the most innovative providers of cutting-edge tech solutions for digital banking and has gained unprecedented experience
Our projects include banking integration solutions, mobile banking apps, fintech banking software, banking CRM software, and many others
You can select Java banking developers or banking mobile app developers or entrust the entire project implementation to us
Andersen has always been one of the most innovative providers of cutting-edge tech solutions for digital banking and has gained unprecedented experience
What we do
To increase the efficiency and agility of your business we provide custom middleware, ESB, message queues like Kafka or Restful APIs.
As a banking software development company Andersen knows how to create industry-best mobile app designs for banking digital channels.
We tailor CRM, ERP, payment processing, EDMS, core API integrations, and banking back-office systems that comply with AML, PCI DSS, PSD2, GDPR.
Loan management solutions encompass underwriting, calculation, origination, etc. Our decision support systems are integrated with Creditinfo, Equifax APIs.
Our high-end Big Data and ML engineers are building bank fraud prevention software which improves customer onboarding as well as credit scoring systems.
Banking engineers will transform your legacy banking software into a flexible IT platform, allowing for a quick launch of products regardless of their complexity.
We are ready to assess your challenge and help you with it. Schedule a call to start.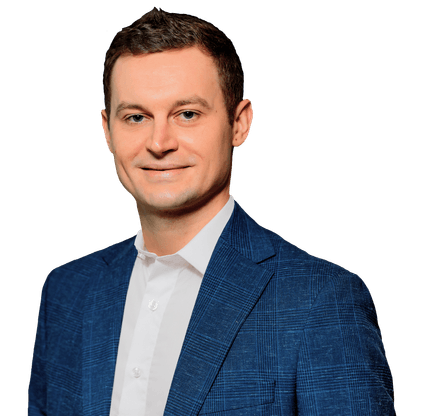 Time and workforce calculator
Find out what team do you need and how much time it will take to implement a software solution for your company.
Case studies
From simple mobile banking development to complex core banking software. Check out how our banking software services help clients across the globe to speed up their development process with our banking developers.
We are proud of the great projects Andersen has taken part in. Here is what our customers say about our expertise in financial services.
Financial software solutions and services
FinTech Custom Software Development
Benefit from the latest FinTech development trends to match the changing finance industry environment in full conformity with applicable regulations and best practices.
We are ready to share our experience:
190+ FinTech experts
140+ successful projects
100% compliance with the industry standards
See more
Schedule a free IT consultation
What happens next?
An expert contacts you after having analyzed your requirements;
If needed, we sign an NDA to ensure the highest privacy level;
We submit a comprehensive project proposal with estimates, timelines, CVs, etc.
Customers who trust us
Schedule a free IT consultation