Entrust your IT project to a team of development experts
355+
Managed Service projects
When providing Managed Delivery Services, we have always been successful in meeting deadlines, budget limitations, and system requirements
Andersen's product development services always leave our customers satisfied with the results. That is why we are a top-ranked company
Owing to Andersen's proven track record, we are in the right position to assume responsibility for the most complex software product development
355+
Managed Service projects
When providing Managed Delivery Services, we have always been successful in meeting deadlines, budget limitations, and system requirements
Andersen's product development services always leave our customers satisfied with the results. That is why we are a top-ranked company
Owing to Andersen's proven track record, we are in the right position to assume responsibility for the most complex software product development
When to choose the Managed Delivery model
Andersen's customers opt for the Managed Delivery model for a variety of reasons. On the basis of our extensive track record, we have distinguished the most typical problems that are best addressed with this framework.
You need a clear timeline and results
With our extensive experience, we can swiftly generate accurate estimates concerning both the overall duration of your IT project and the results we will ensure within this timeframe.
You want to exercise transparent budget control
When it comes to resource estimates, our projections are as accurate as the deadlines we set. All your expenses and costs will be thoroughly assessed in advance and tracked.
Feature management is a must for you
Andersen's Managed Delivery experts will make sure that you can define the set of features you expect to obtain and take into consideration every applicable element.
Your in-house team should focus on business matters
Contracting Andersen will relieve your IT employees of additional development burdens and enable them to fully concentrate on your core business priorities.
You need multi-faceted external expertise
Sometimes, in-house teams lack not only some particular skills but also entire skill sets. That's where our Managed Delivery Services come to the rescue.
You want to share responsibility with a trusted vendor
Entrusting your IT initiatives to our Managed Delivery framework will grant you access to a source of external expertise to mitigate risks and avoid problems.
Benefits of Andersen's Managed Delivery
Andersen's Managed Delivery framework will put your business in the right position to benefit from a range of important and far-reaching advantages.
Minimal in-house commitment
Responsibility for the success of your project is assumed by Andersen and hence lies outside your company, which means minimal time commitment for you and your in-house team.
MVP delivered ASAP
When it comes to startups, releasing your MVP on time, within budget, and in full may be a matter of survival. Andersen will take care of that in an end-to-end fashion to get things right.
Quick launch of extra products
If you need to support your core software with extra products or quickly add important additional functionalities with a wide scope, our Managed Delivery is surely the direction to go.
Solid implementation
If you operate in a stable market with clear client expectations, our Managed Delivery Services will ensure the results you need quickly, smoothly, and cost-effectively.
We are ready to assess your challenge and help you with it. Schedule a call to start.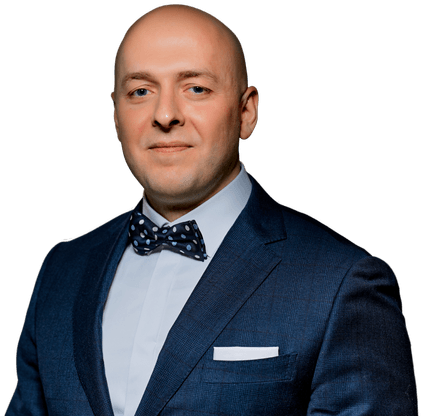 Managed Delivery Structure
This is how Andersen's Managed Delivery collaboration model works in practice.
Processing 1/4
Project initiation phase
The Project initiation phase implies mutual validation and common preparations needed to launch your IT project.
Processing 2/4
Project discovery
At this stage, we deal with your vision and scope, architecture, and design issues and estimates.
Processing 3/4
Agile sprints
Andersen's highly organized development sprints – with planning, sprint backlogs, development activities, sprint reviews, and increments.
Processing 4/4
Support
Andersen's support and maintenance team will do its best to keep things running for you, including monitoring, upgrades, reports, and recommendations.
Our areas of expertise
Andersen's Managed Delivery framework is your direction to go if you want to delegate your software initiative to an expert-level team of engineers and other required IT specialists.
Managed Delivery case studies
By providing state-of-the-art software product development services, we help to create best-in-class solutions. The results are reflected in our case studies.
Here is what Andersen's satisfied customers say about our contribution to their IT initiatives
Something to think about
A featured article for you
Book a free IT consultation
What happens next?
An expert contacts you after having analyzed your requirements;
If needed, we sign an NDA to ensure the highest privacy level;
We submit a comprehensive project proposal with estimates, timelines, CVs, etc.
Customers who trust us
Book a free IT consultation