Software Performance Testing for speedy and scalable apps
Helps you define the optimal number of resources needed for your application in order to provide a better user experience
The experts at our software performance testing company possess extensive experience in Software Performance Testing Services across different domains and infrastructures
Andersen has been successfully scaling up our customers' businesses for over a decade
Helps you define the optimal number of resources needed for your application in order to provide a better user experience
The experts at our software performance testing company possess extensive experience in Software Performance Testing Services across different domains and infrastructures
Andersen has been successfully scaling up our customers' businesses for over a decade
Why you need Performance Testing Services
Based on our extensive experience, we, as a software testing company, have identified the key challenges our customers face.
Application event:
New website or app launch;

New region launch;

The extreme growth of users;

Moving to a new data center;

Preparing for a sale or an important event (Black Friday, an exhibition, a conference, etc.).
Application problems:
Long page-loading time;

The app is not stable;

Error 500 occurred in the app;

Users complaints;

An increasing amount of data to process.
Andersen's Performance Testing Service packages
The Performance Testing Services we provide address and successfully cope with all issues and concerns that companies face. Depending on your business needs, tech-related details, and overall objectives, we can offer a varied range of services.
High-Level Performance Check
Andersen's High-Level Performance Check framework includes the following steps to thoroughly assess your app:
Test result reporting;

Performance test script preparation;

Analysis of requirements, apps, and infrastructures.
Requirements Identification
Deep performance checks run by our QA experts include the following range of app-focused steps:
Specification of requirements and acceptance criteria;

Test plan preparation.
Full Performance Support
When Full and Comprehensive Performance Support is required by customers, we offer such measures as:
Automatic metrics collection;

Automatic generation of reports in Confluence;

Performance Testing embedding into the CI/CD pipeline.
Types of Software Performance Testing
Load Testing
Systems are usually designed for a certain number of users. Load Testing is aimed at confirming a system's ability to handle such a load level and enables you to identify the system's capabilities.
Scalability Testing
As the number of users grows, a business needs to ensure that its system can handle this growth and users won't notice any difference.
Configuration Testing
Different data centers use different configurations of hardware. We will help you ensure your chosen configuration is successful with our Performance Testing Services.
Stress Testing
There are certain periods of time when user activity increases sharply. Andersen's Stress Testing ensures that the system is capable of withstanding these periods.
Stability Testing
Real-world systems run for weeks or even months without being rebooted. As a performance testing company, we verify and ensure that your system works seamlessly and effectively.
Volume Testing
As the amount of app data (for example, database records) grows, we ensure that the app doesn't slow down.
Performance testing lifecycle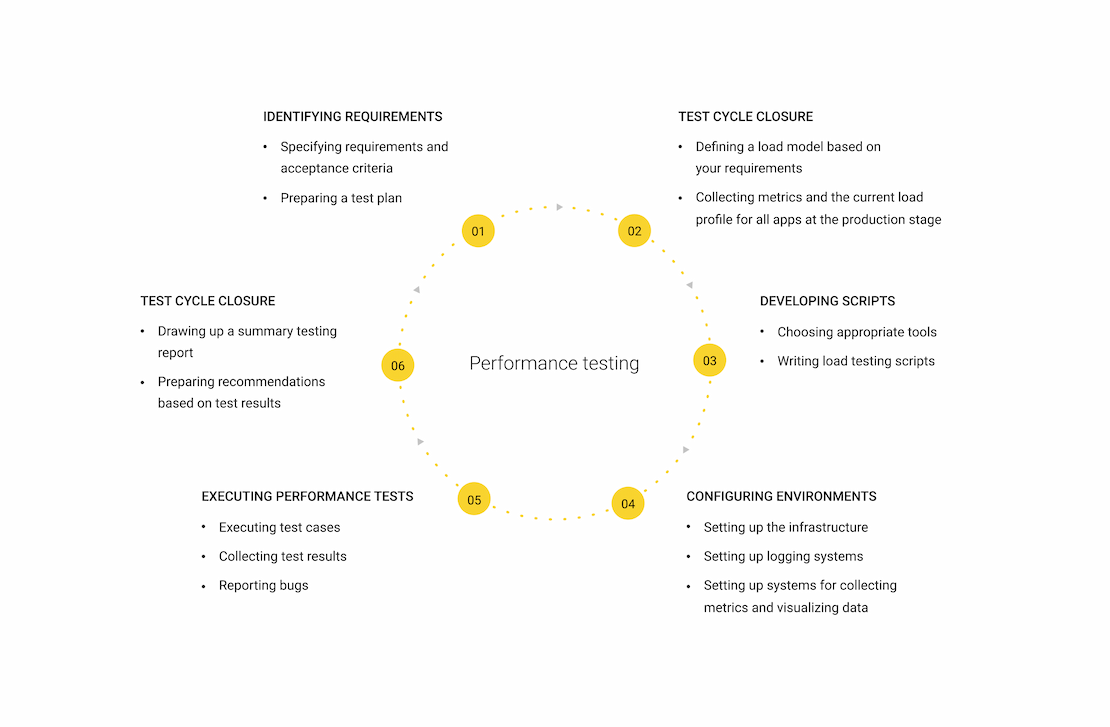 Andersen, as a software testing company, is ready to assess your challenge and help you with it. Schedule a call to start.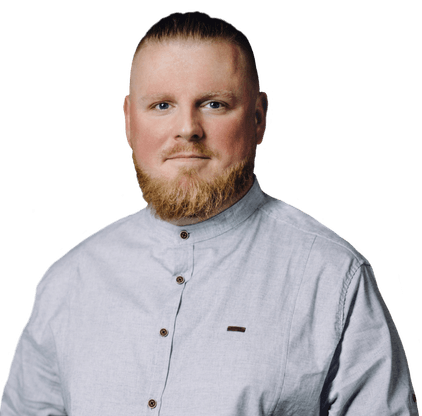 Performance testing tools we use
Andersen's engineers have a proven track record of Software Performance Testing Services. They employ the latest technologies, frameworks, and tools to offer solutions that combine strong reliability with high performance.
How to start
Software Performance Testing Services are a great means to obtain relevant information about your app's behavior with different load levels, capability to serve each client, and availability. The following five simple steps are all it takes to start:
Processing 1/5
Request
This is the first step towards improved software performance. Send us your request, and we will contact you within one working day to specify time slots for calls with our experts.
Processing 2/5
Meeting
At this stage, our consultants will arrange and hold an informative meeting to choose the best Performance Testing Services to match your purposes.
Processing 3/5
Business proposal
With all details properly discussed and agreed upon, our performance testing company will proceed with preparing a Performance Testing proposal.
Processing 4/5
Performance Testing setup
This stage includes gathering the necessary information for Software Performance Testing Services, setting up environments and systems to collect metrics, and preparing scripts. The stage also includes granting necessary access and signing an NDA.
Andersen's QA services and solutions
Automation Testing Services
Andersen will unleash the full potential of Automation Testing Services for your company, reduce QA costs, speed up your time to market, and give a transparent overview of the state of your product at any time.
Get the following benefits:
Consulting services and well-established processes;
Automation testing for any platform;
Continuous testing to ensure flawless operation.
See more
Schedule a free QA consultation
What happens next?
An expert contacts you shortly after having analyzed your business requirements;
If required, we sign an NDA to ensure the highest privacy level of our Software Performance Testing Services;
A Pre-Sales Manager submits a comprehensive project proposal. It may include estimates, timelines, lists of CVs, etc., for a particular situation.
Customers who trust us
Schedule a free QA consultation