Project Health Check Services by our skilled BA specialists
Andersen's demonstrable expertise enables our customers to understand why they face problems with their ongoing projects
18%
average cost reduction
Andersen's BA will help you overcome problems caused by poor documentation, underinvestigated domains, weak processes, etc.
Many projects fail to meet deadlines because of scope creep, poor prioritization, and poor in-house processes
Andersen's demonstrable expertise enables our customers to understand why they face problems with their ongoing projects
18%
average cost reduction
Andersen's BA will help you overcome problems caused by poor documentation, underinvestigated domains, weak processes, etc.
Many projects fail to meet deadlines because of scope creep, poor prioritization, and poor in-house processes
We are ready to assess your challenge and help you with it. Schedule a call to start.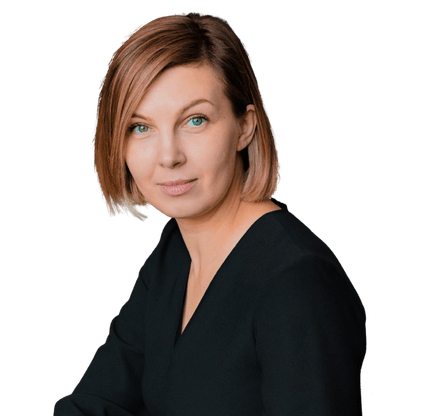 What should be done to rescue a failing software project?
Taking the following steps will help you prevent a disaster.
Stop your development process
The most logical step, when you want to rescue a failing software project, is to temporarily stop it. You can't improve a negative scenario when it keeps on changing. No matter how hard it is, halt the development process.
Find a software partner
A team of experts will help you grasp the reason why your project is failing and resolve it. Make sure that the company you are going to cooperate with employs BAs and offers project discovery services. This is extremely relevant when it comes to project rescue issues.
Jointly find the root of the problem
In cooperation with your custom software development service vendor of choice, identify the reason behind the problem by launching a thorough review of the software project, in its entirety. In fact, this is the key stage, as it shows you what has to be fixed.
Establish clear communication
Clearly communicate the findings generated by the previous stage and make sure to properly re-engage and re-involve all the participants and stakeholders. Every team member must know their role and be fully informed.
Draw up new guidelines and templates
Set clear goals, assignments, and boundaries before getting back to work. Every responsibility must be confirmed, in a clear and transparent fashion. In addition, your team must fully grasp not only what is to be done, but also why it is to be done.
Get back to work
Return to work and document every step you are making. With this documentation, you will be able to avoid similar mistakes in the future. Lessons learned from your own errors are the most valuable ones.
Expert-level company in Business Analysis
To test knowledge, confirm their qualifications and professional skills, our experts receive the following certificates in the field of Business Analysis.
How Andersen's BAs typically deal with Project Rescue
Andersen has a well-established process to review your project. Don't worry, we won't miss a thing.
Processing 1/7
Commencement
Andersen arranges a session with the client to identify BA audit goals and processes.
Processing 2/7
Survey for clients
The client answers a set of questions and Andersen's team analyzes them.
Processing 3/7
Clarification workshop
The team goes through the answers and models possible deliverables.
Processing 4/7
Document and process verification
The team checks all documents and artifacts provided by the customer.
Examples of audit results
Below, you can find a selection of project rescue deliverables you can obtain from Andersen's business analysts.
Assessment report
An assessment report includes a solution review and gap analysis.
Action plan
An action plan highlights new opportunities for your business.
Process setup
Business process setup occurs in accordance with the world's best practices.
What you will get
As a result of an audit by Andersen, you'll get the following artifacts, which may vary depending on your project needs.
List of recommendations
Andersen's team of knowledgeable technology experts will describe all the findings in detail and provide you with clear, insightful, and practicable recommendations on the best course of action.
Clear vision development
A User Story Map shows the actionable initial backlog — the full roadmap of requirements — with prioritization for MVPs and future releases that are updated or created from scratch.
Business processes modeling
Andersen uses diagrams for requirement verification, helping to identify missing requirements and minimize time spent on discussions. Our BAs will design business processes in BPMN or UML notations.
Business analysis approach
Along with recommendations based on audit results, we also offer guidance on how business analysis should be carried out. We will either customize existing templates or develop them from scratch.
We are proud of the great projects Andersen has taken part in. Here is what our customers say about our expertise in Business Analysis.
Something to think about
Sharing our thoughts and news tracking the latest trends and changes in the Business Analysis field.
Request a free BA consultation
What happens next?
Our expert contacts you shortly after having analyzed your business requirements
When required by you, we sign an NDA to ensure the highest privacy level
Our pre-sales manager submits a comprehensive project proposal. It may include estimates, timelines, lists of CVs, etc., for a particular situation
Customers who trust us
Request a free BA consultation